Events
2014

3. März: Posthume Ehrung von Carl Lutz an der die George Washington Universität. Gleichzeitig wurde auch die Wanderausstellung "Carl Lutz und das legendäre Glashaus" eröffnet.
Foto: Steven Knapp, Präsident der Universität mit Agnes Hirschi, der Stieftochter von Carl Lutz.

Am 1. Mai wurde die Ausstellung "Carl Lutz and the legendary Glasshouse" an der Universität Haifa (Israel) - verbunden mit einem Symposium - eröffnet.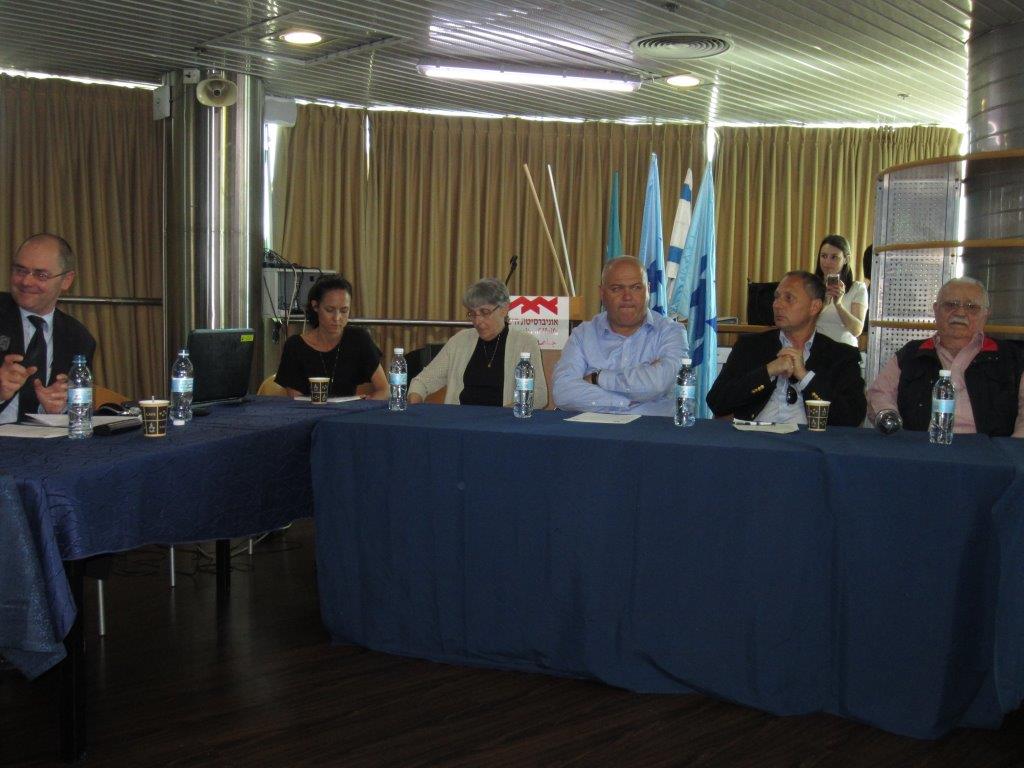 Foto: Das Symposium.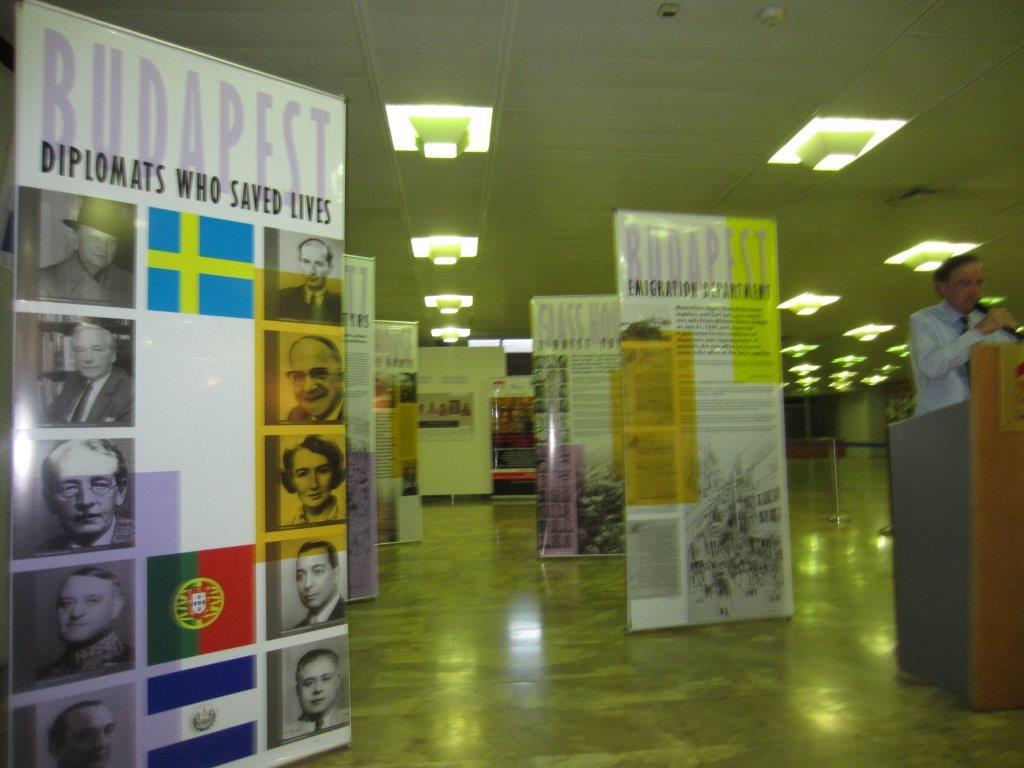 Foto: Eröffnung der Ausstellung

Seit 12. Mai ist die Ausstellung in der Synagoge Maribor (Slowenien) zu sehen. Sie dauert bis 5. September.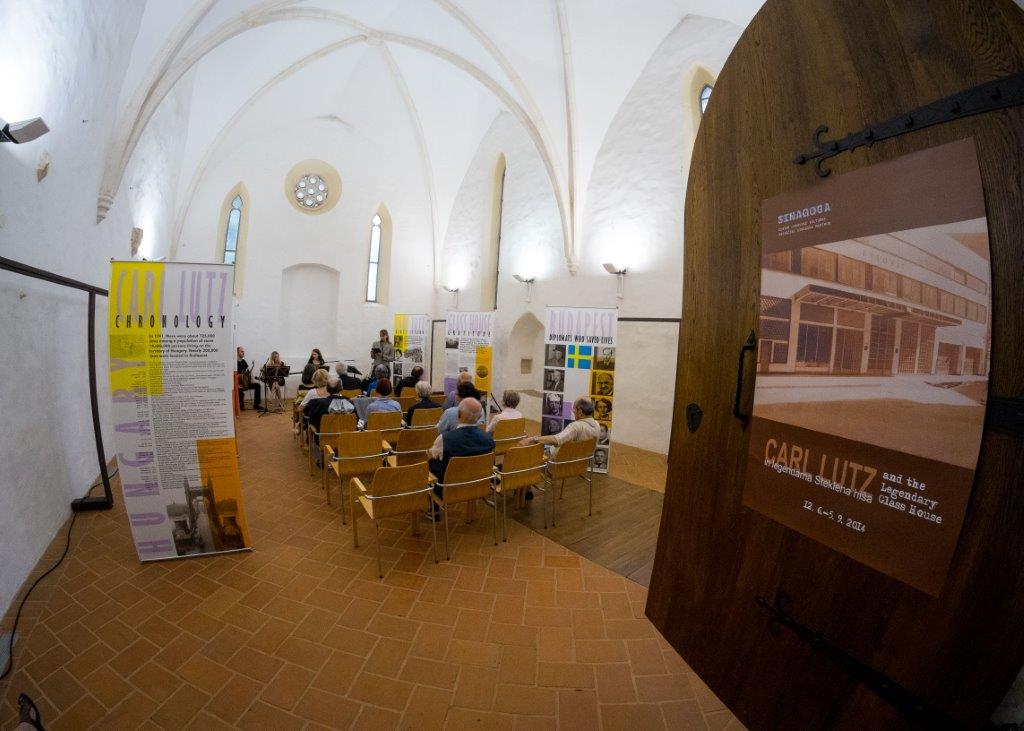 Ausstellung in der mittelalterlichen Synagoge Maribor.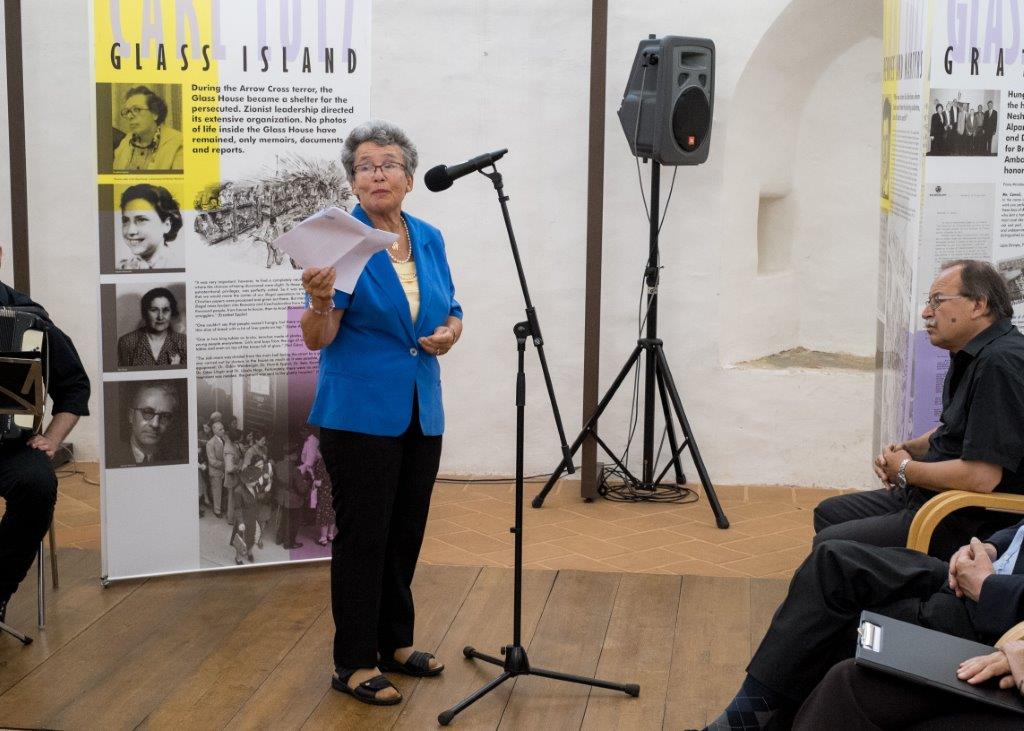 Agnes Hirschi eröffnet die Ausstellung in Maribor.

Dokumentarfilm - Weltpremiere in Budapest

Am 20. Juni fand im Lichtspielhaus Urania in Budapest die Weltpremiere des Dokumentarfilms von Daniel von Aarburg

Carl Lutz – der vergessene Held

Der Film fand beim Publikum wie auch bei der Presse ein lebhaftes Echo.
Radio-Interview an der Weltpremiere in Budapest
Agnes Hirschi mit ihrem damaligen Spielkameraden Ferenc Szluha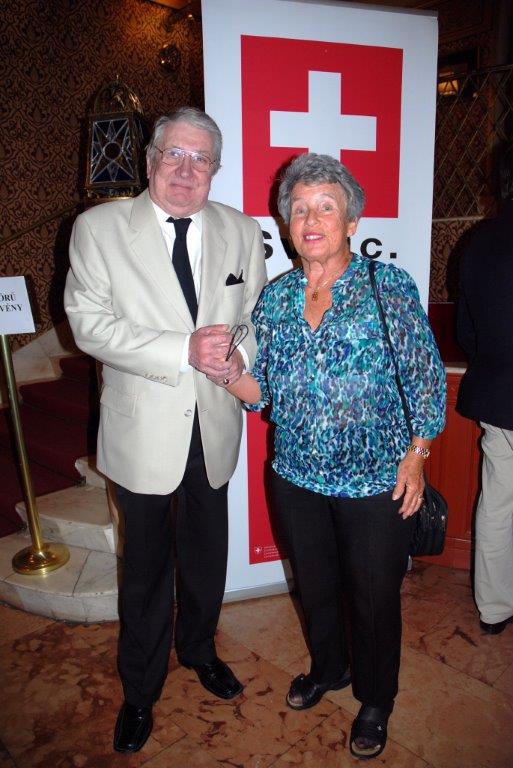 Regisseur Daniel von Aarburg stellt den Film im Kino Urania vor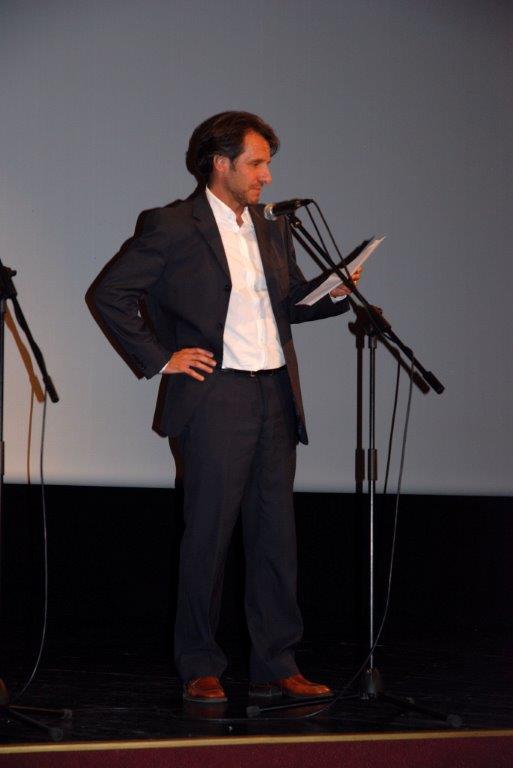 Pressekonferenz zum Film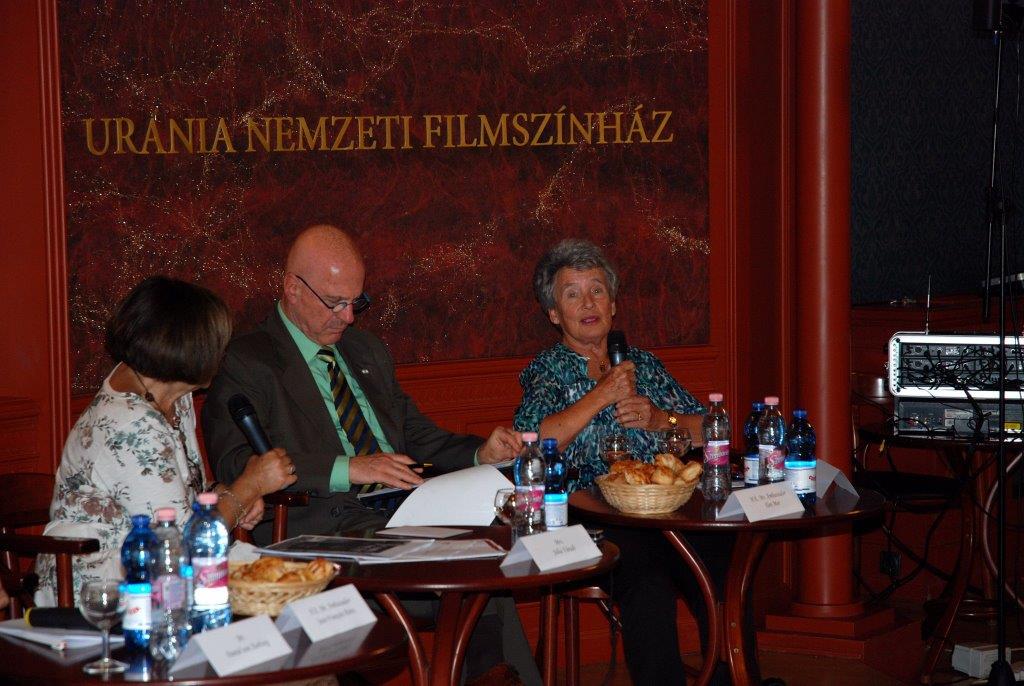 Kino Urania in Budapest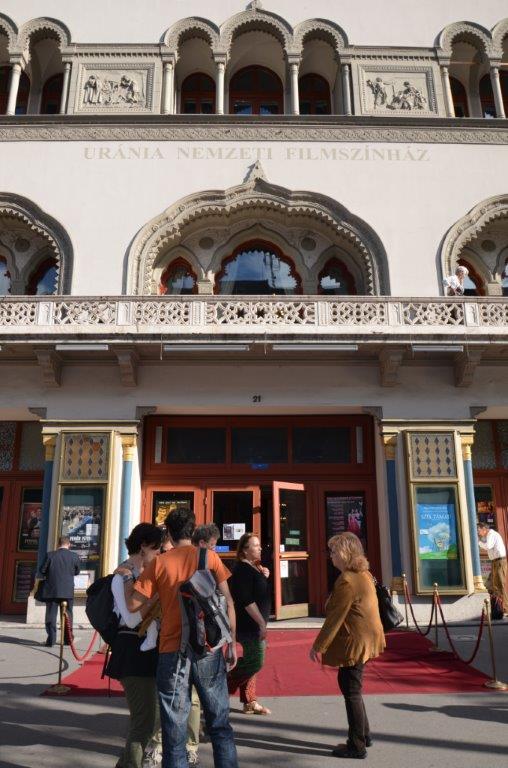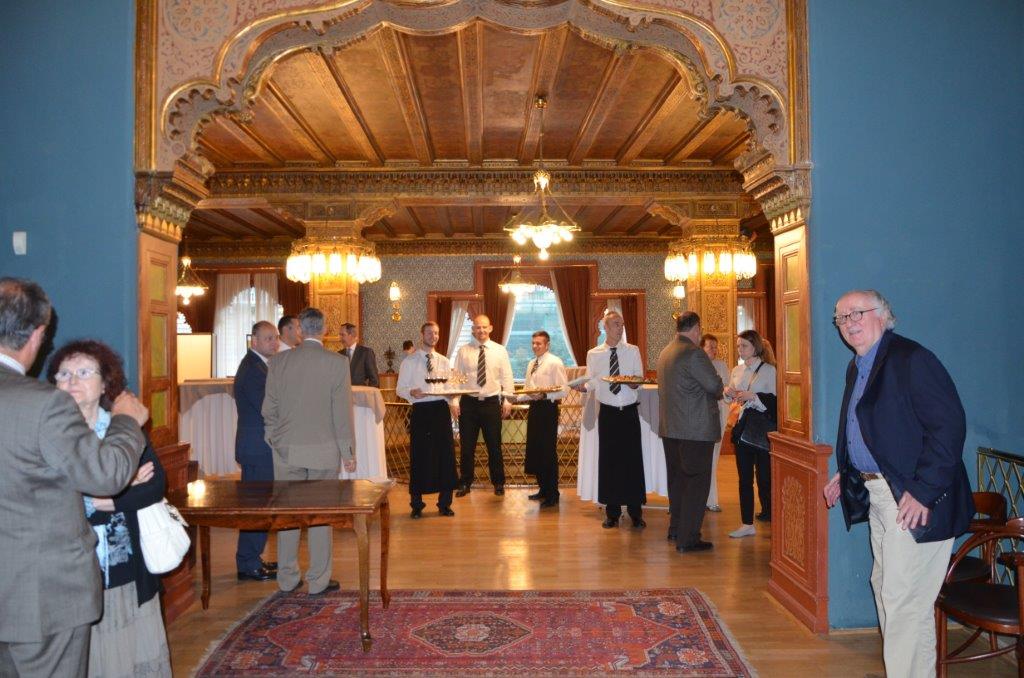 Die Schweizer Tagesschau informiert: http://www.srf.ch/player/tv/tagesschau/video/der-vergessene-held?id=4fd74507-bc69-4a43-ab7a-3a52973c05f1
2013
Carl Lutz' Zivilcourage
Ausstellung im "Sonnenblick" Walzenhausen (16. bis 31.8.2013). Flyer
2012
Historisches Museum Budapest in der Budaer Burg:
Ausstellung mit 70 grossformatigen Fotos von Carl Lutz aufgenommen vor-, während und nach der Bombardierung von Budapest (1942 bis 1945)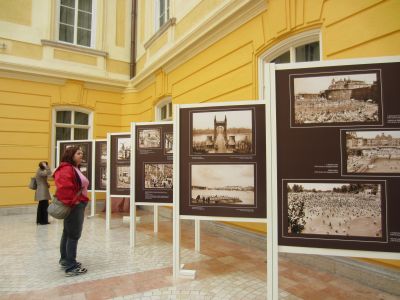 Weitere Lutz Ausstellung in Genf
Vom 20. bis 30. März 2012 zeigt die Communauté Israélite Libérale de Genève (GIL) in ihren Räumlichkeiten an der Route de Chêne 43 in Genf die
Wanderausstellung der Carl Lutz Stiftung Budapest
über den Schweizer Diplomaten Carl Lutz
Öffnungszeiten :
Montag bis Donnerstag 13 bis 16 Uhr
Freitag 13 bis 18'30 Uhr
Weitere Zeiten auf Anfrage
Einschreiben und Auskünfte unter : info@gil.ch oder 022 732 32 45
Zwei Lutz-Ausstellungen in GENF
Erstmals wird die neue Lutz-Ausstellung
"Carl Lutz und das legendäre Glashaus" in der Schweiz gezeigt.
Die Wanderausstellung wurde von der Carl Lutz Stiftung Budapest geschaffen und war bisher in den USA und Kanada zu sehen.
Im Théâtre Saint-Gervais in Genf wird die französische und aktualisierte Fassung der Ausstellung im Rahmen des Holocaust Gedenktages am 27.Januar 2012 eröffnet. Sie steht unter dem Patronat des Departements für Unterricht, Kultur und Sport des Kantons Genf und dauert bis zum 10. März.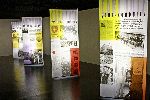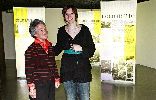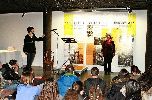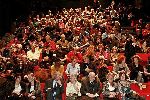 Am 31. Januar 2012 wird die englische Fassung der Ausstellung bei der UNO in Genf eröffnet.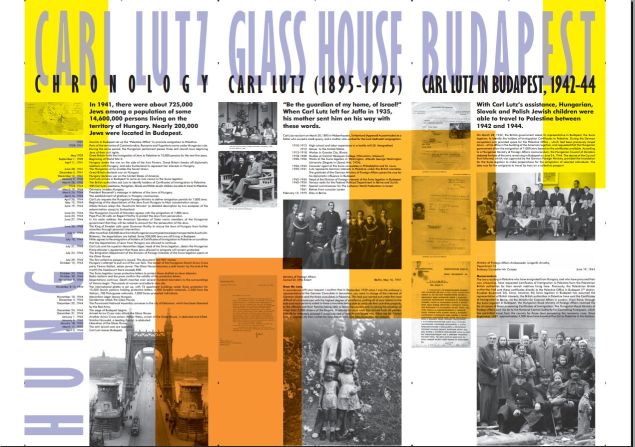 2011

September 17, 2011 4'30 p.m.

Musée des Suisses dans le Monde, Château de Penthes, Genève-Prégny, Switzerland

Opening of a permanent exhibition under the title : « Lumières dans les Ténèbres » , dedicated to Carl Lutz, who rescued in 1944 tens of thousands of jews in Budapest, to Maurice Bavaud, who tried to assassinate Hitler, and André Rochat, delegate of the Red Cross in the Middle East.
See: www.penthes.ch

"The Glass House Exhibition"
March 28, 2011 7:00 PM - 9:00 PM
Location Albert and Ethel Herzstein Theater, Holocaust Museum, Houston, TX

Join Cultural Bridges, an outreach program of Holocaust Museum Houston, and the Consulate of Switzerland for an evening with Agnes Hirschi, daughter of Carl Lutz, the Swiss vice consul in Budapest, Hungary from 1942 until the end of World War II who helped save thousands of Jews from deportation to Nazi extermination camps during the Holocaust. Lutz is credited with saving more than 62,000 Jews and was awarded the title of "Righteous Among the Nations" by Yad Vashem in 1965. Hirschi will speak about her father and the "Glass House Exhibition," which tells the story of a house that served as a safe haven in 1944 for thousands of people. Hirschi was born in London, shortly before World War II broke out. She spent her early years in Budapest. Although she was only a little girl of six during the last and worse time of the war in the Hungarian capital, she remembers wartime vividly. She spent the last two months of the war together with the Lutz family in a bomb shelter together with 30 other persons; with people who were personnel of the Swiss delegation as well as Hungarian policemen and British and American citizens whose houses had been bombed. The building was hit by 20 fire bombs and completely burned down over their heads. This exhibit and presentation is made possible thanks to the Consulate of Hungary, the Consulate of Switzerland and the Glass House Exhibition. Admission is free, but seating is limited, and advance registration is required. Visit www.hmh.org/RegisterEvent.aspx to RSVP online. For more information, call 713-942-8000 or e-mail

culturalbridges@hmh.org.
Old Events
2010
Visa retten Leben

Carl Lutz und die Rettung von 62'000 Budapester Juden


Ausstellung im Foyer des Kirchgemeindehauses Münchenbuchsee

Freitag, 30. April bis Sonntag, 9. Mai 2010

Vernissage: Freitag, 30. April 19'30 Uhr


Patronat: Ökumenisches Forum für Gesellschaftsfragen, Münchenbuchsee
2009
Exposition Carl Lutz au Palais Eynard à Genève. 5. - 9. Mai 2009. Flyer herunterladen.
Visa retten Leben – Carl Lutz
Exhibition at the Museum of History in St.Gallen, Switzerland from November 18 to February 2007 dedicated to Carl Lutz and his rescue activity in Budapest during WW2.
Download the flyer

The exhibit was very successful and was prolonged by a month to March 19, 2007.
TV - ZDF-History:
Sunday, January 21, 2007, documentary "Die Schindlers – Wie Diplomaten Leben retten"
Portraits of four diplomats, among them Carl Lutz.
2005

March 15
Jerusalem – Opening of the new Exhibition at Yad Vashem, Jerusalem.
Agnes Hirschi was part of the Swiss delegation to accompany Federal Councillor Samuel Schmid on his journey to Israel.

May 2nd
Opening of a permanent exhibit – Carl Lutz and the Hungarian Jewish Resistence – at the Glasshouse in Budapest. The exhibit was initiated, financed and realized by George Vamos, whose family was rescued by Carl Lutz.

May 11
Opening of a Carl Lutz Exhibit in the Park East Synagogue in New York, organized by the Swiss Consulate General in New York and the International Raoul Wallenberg Foundation

June 2nd
Presentation of the new French version of the Lutz-biography by Theo Tschuy "Diplomatie Dangereuse" by the "Fondation pour l'Histoire des Suisses dans le Monde" Prégny, by president Benedict de Tscharner.

June 26
Carl Lutz honoured by the "Jerusalem Award" in Budapest by the Zionist Federation of Hungary in the Bethlen square synagogue.

Sept. 29
Opening of "Visas for Life" Exhibition presenting diplomats who rescued Jews during WW2 at the Université de Montréal and featuring Carl Lutz.

October 17
Inauguration of a new commemorative plaque with English text near the Lutz monument in Budapest by Federal Councillor Micheline Calmy-Rey.

October 27
Opening of an exhibit "Gerettete Leben" (Lives saved), an exhibit about Carl and Gertrud Lutz at the University of Basel. A program of lectures is offered every Thursday. Exhibit ending December 17th.

November 10
Presentation of the new Italian version of the Lutz-Biography by Theo Tschuy, translated by Aldo and Vera Sofia, in Bellinzona and at the Swiss Center in Milano (Italy).